The Italian-Swiss harpist Raoul Moretti is a versatile and many-sided harpist with a very  personal approach to the instrument. This has led him, over the years, to develop an artistic career-path in search of a personal stile, beginning with the degree in classical harp continuing with a deep research on electro harp, a kaleidoscopic approach between composing and improvisation and using of unconventional techniques. Nowadays he's one of the most innovating harpist with an international trajectory, bringing his harp in different musical worlds (avant-garde, pop-rock, world music, electronics, nu-dance, classic, free improvising) and other forms of art (dance, painting, movie, video-installation) and many different ambients (theatre, clubs, disco, houses, streets, balconies, stations, airports, medical centers, professional studios). He's regularly invited in International Festival around the world and Academies for workshops about electro-harp and electronics. He played in Italy, Switzerland, France, Belgium, Spain, Croatia, Serbia, Bulgaria, Slovakia, Polonia, China,Hong Kong, Paraguay, Chile, Mexico, Venezuela, Martinica, Dominica, Brasil, Argentina e Australia. He's Artistic Director of International Festival Arpe del Mondo.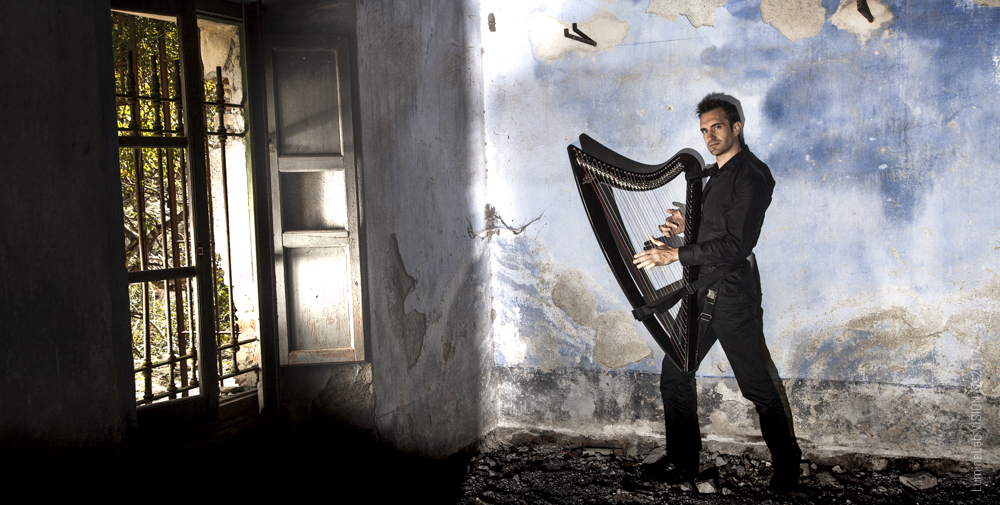 Raoul Moretti è un arpista versatile e sperimentale con un approccio molto originale allo strumento. Tale approccio, negli anni, lo ha condotto a sviluppare un percorso artistico alla ricerca di uno stile personale. Oggi è uno degli arpisti più innovatori con una traiettoria artistica internazionale, portando la sua arpa in differenti mondi musicali (avant-garde, pop-rock, world music, electronics, nu-dance, classic, free improvising) ed in altre forme di arte (danza, pittura, cinema, video-installazioni) e in molti diversi ambienti (teatri, clubs, discoteche, case, balconi, strade, stazioni, aeroporti, studi professionali, strutture ospedaliere e centri medici). Oggi è uno degli arpisti più richiesti al mondo per l'uso dell'arpa elettrica ed elettronica, è stato invitato ad esibirsi in Italia, Svizzera, Francia, Belgio, Spagna, Croazia, Serbia, Bulgaria, Slovacchia, Polonia, Cina,Hong Kong, Paraguay, Cile, Messico, Venezuela,Martinica, Dominica, Brasile, Argentina e Australia. E' ideatore e direttore artistico del Festival Internazionale Arpe del Mondo.
Ha collaborato tra gli altri con Fiorello, Leonardo Manera, il Teatro Piccolo, i video artisti Olo Creative Farm, la violoncellista Julia Kent, il cantautore Michele Gazich, il poeta Andrea Melis, la scrittrice Michela Murgia, il cantante Beppe Dettori, Laser Entertainment. Ha avuto modo di condividere la musica sul palco tra gli altri con i Momix, Pino Daniele, Ramazzotti, Anastacia, Lenny Kravitz, Paolo Fresu, i Tenores di Bitti, Pinuccio Sciola, Tazenda, Davide Van de Sfroos, Guido Catalano, Pietro Pirelli, Giovanni Floreani, Claudio Milano, Wuji Ensemble, Manuel Rossi Cabitza, Leonarda Catta, Marco Bianchi.  Nel corso di vent'anni ha suonato per importanti Aziende e Marchi  ed eventi in location prestigiose per importanti Agenzie Internazionali.